Corky Campbell, Chief Executive Officer (CEO)
William "Corky" Campbell is the Founder and CEO of Community Living Experience, Inc.  Corky has been involved with individuals with disabilities in a continuum of ways throughout his career; he was a Unit Director at the Columbus Development Center.  He began Community Living Experience, Inc. in December of 1982.  His goal was to assist individuals as they moved into communities to live more productive lives, focusing on the evolving concept of Person Centered Planning.
Becky Campbell, Chief Financial Officer (CFO)  bjccle@aol.com
Rebecca "Becky" Campbell, wife of William "Corky" Campbell joined her husband's quest in 2006, leaving her practice as a Licensed Speech-Language Pathologist and Audiologist.  Becky added a new perspective to CLE through her vast knowledge as a therapist and business woman.  Becky is the CFO of Community Living Experiences, Inc.
Donna had worked in the field of Developmental Disabilities for several years, in other states before moving to Ohio. While in Ohio she worked with individuals who had numerous types of behavioral challenges.  In 2007 Donna joined the CLE family, as a Site Coordinator. This was a time when CLE's Supported Living clientele was expanding rapidly, and required all hands on deck. She later branched out to become a Program Director, when there was a vacancy. Finally, CLE found it fit to expand her responsibilities and allow her the opportunity to serve as the Regional Director in Franklin County, a position she now holds and enjoys (most days)😃.
MJ has worked in the DD field for over 40+ years . First as an Occupational Therapist working directly with intellectually and physically disabled individuals, later as a consultant to the county evaluating individuals for adaptive equipment and home modifications and feeding/diet modifications. Came to CLE 5 years ago to  oversee Compliance  reviewing  all UIs and MUIs and determine emerging trends, patterns and plans of corrections to reduce future  incidences. She also oversees company operations for Licking and Marion counties.
Penny is our Area Coordinator for Marion County.  She started with CLE in July of 2004 as a DSP for four guys that worked at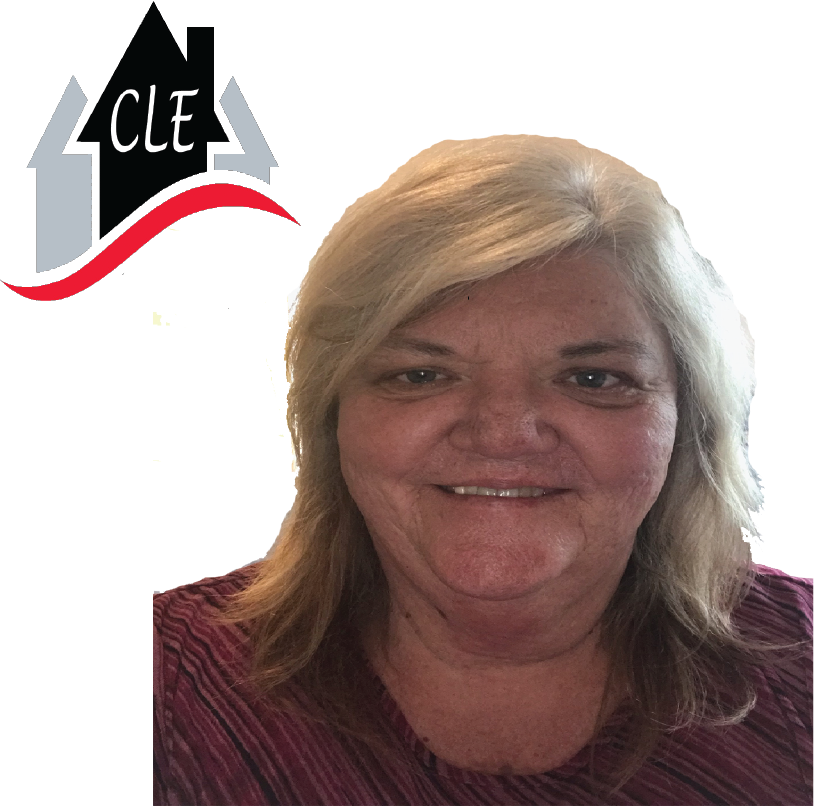 the Marca Industries and needed staff at workshop.  She previously worked many years in factories and in  a hospital setting and never expected to be in this field for 15 plus years.  Penny oversee 20 individuals and typically 30 staff and learn new things each and every day.
"I appreciate Becky and Corky giving me this opportunity to experience what it's like to be a part of the CLE family.  While working here I have met several friends from other counties and enjoyed trips to Florida Disneyland and several cruises to Disney and have lots of fond memories of friends I made thru these fifteen years."